Wendy M. Anctil
Genealogist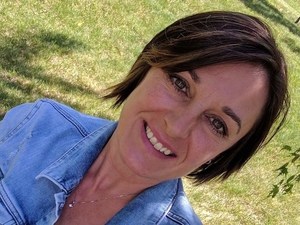 With over 10 years of research experience in family history and effective search strategies, Wendy specializes in the acquisition of documents relating primarily to Canadian research. She has studied and researched extensively which documents are available for the following provinces: British Columbia, Alberta, Saskatchewan, Manitoba, Ontario and Quebec.
She is a born and raised Albertan with a wide geographical ancestry and a diverse ethnical background including Canadian, American, French, English, German, Scottish and Swedish. She has access to the largest French-Canadian genealogical library in Western Canada. She is a graduate with honors of the National Institute for Genealogical Studies, University of St. Michael's College in the University of Toronto with a Professional Learning Certificate in Genealogical Studies, PLCGS, specializing in Canadian Records and Family History.
A member of DAR-National Society of The Daughters of The American Revolution, and of the AGS-Alberta Genealogical Society. In addition, she volunteers as the coordinator for the Stormont County GenWeb in Ontario and with AutomatedGenealogy.com in the transcription of 26,000 names on the Canadian census. Wendy takes pride in her genealogical endeavors and wishes to assist others in their ancestral quest.
Top